Lewisham College held a lively summer fair at its Lewisham Way campus to celebrate learners' hard work and achievements during the academic year, with learners and staff enjoying various games and delicious snacks made by the College's talented Catering & Hospitality learners.
Attendees also had the opportunity to browse arts & crafts stalls showcasing items made by the Supported Learning department. The music was provided by the Skills for Performing Arts learners, with resident bands Fierce Lions, Kerboom!, and Light it Up! performing cover versions of popular songs and original compositions.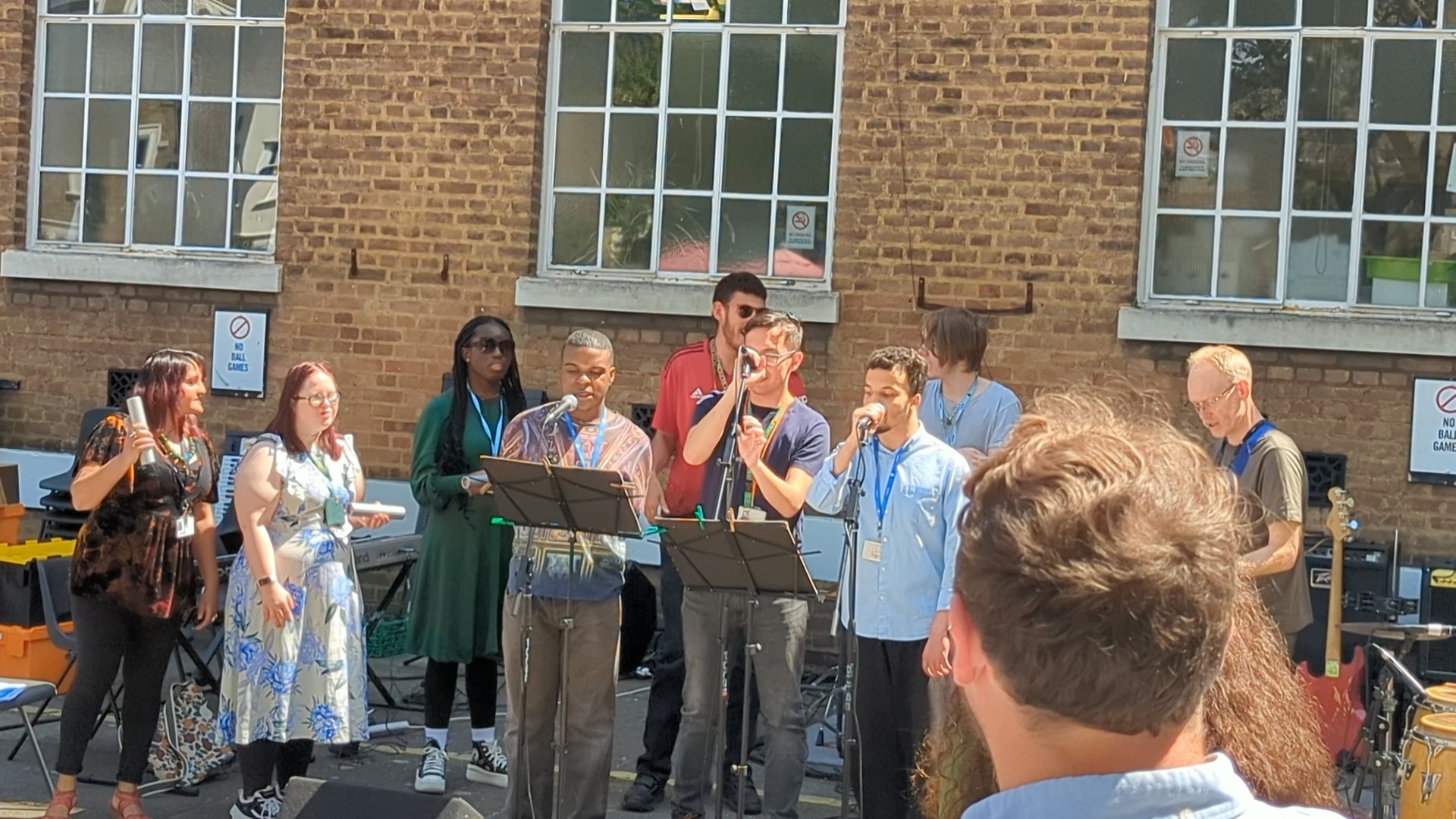 A raffle was held with some great prizes donated by local shops, and some candidates for the Student Union elections also took the opportunity to deliver speeches to support their candidacy for Student Union President.
Jayne Morgan, Vice Principal of Lewisham College, praised the event for bringing together learners and staff and creating a sense of community. She said: "I'm pleased that Lewisham College's Summer Fair was a complete success! It's great to see learners and staff coming together to celebrate all the hard work and achievements of the academic year.
"The event was fun and offered plenty of activities for everyone to enjoy, from games to delicious snacks and even arts & crafts stalls. It was also an opportunity to showcase the talents of the Supported Learning, Catering & Hospitality and Skills for Performing Arts learners. It's always wonderful to see the college community supporting and celebrating one another."
If you're interested in learning more about the enrichment activities and support available at Lewisham College, visit lewisham.ac.uk/learner-support