Lewisham College hosted the Springboard FutureChef final at its training kitchens, where young chefs from local secondary schools competed for first place in the final and the chance to join Springboard's employability programme.
Before the competition, learners received training from experienced chefs to help them perform their best culinary skills and abilities in the competition.
The contestants had one hour to prepare the main course and an extra half an hour to prepare the dessert. Then, Springboard judges judged the skills used in the kitchen,presentation of the dishes, and taste. After careful consideration from the judges, Ellen Toye was announced as the winner of FutureChef 2023.
Ellen Toye, Springboard FutureChef 2023 winner, said: "I feel happy to have won! The competition was challenging, but my mentor was very supportive, and my family was very encouraging. I am excited to see where this opportunity takes me."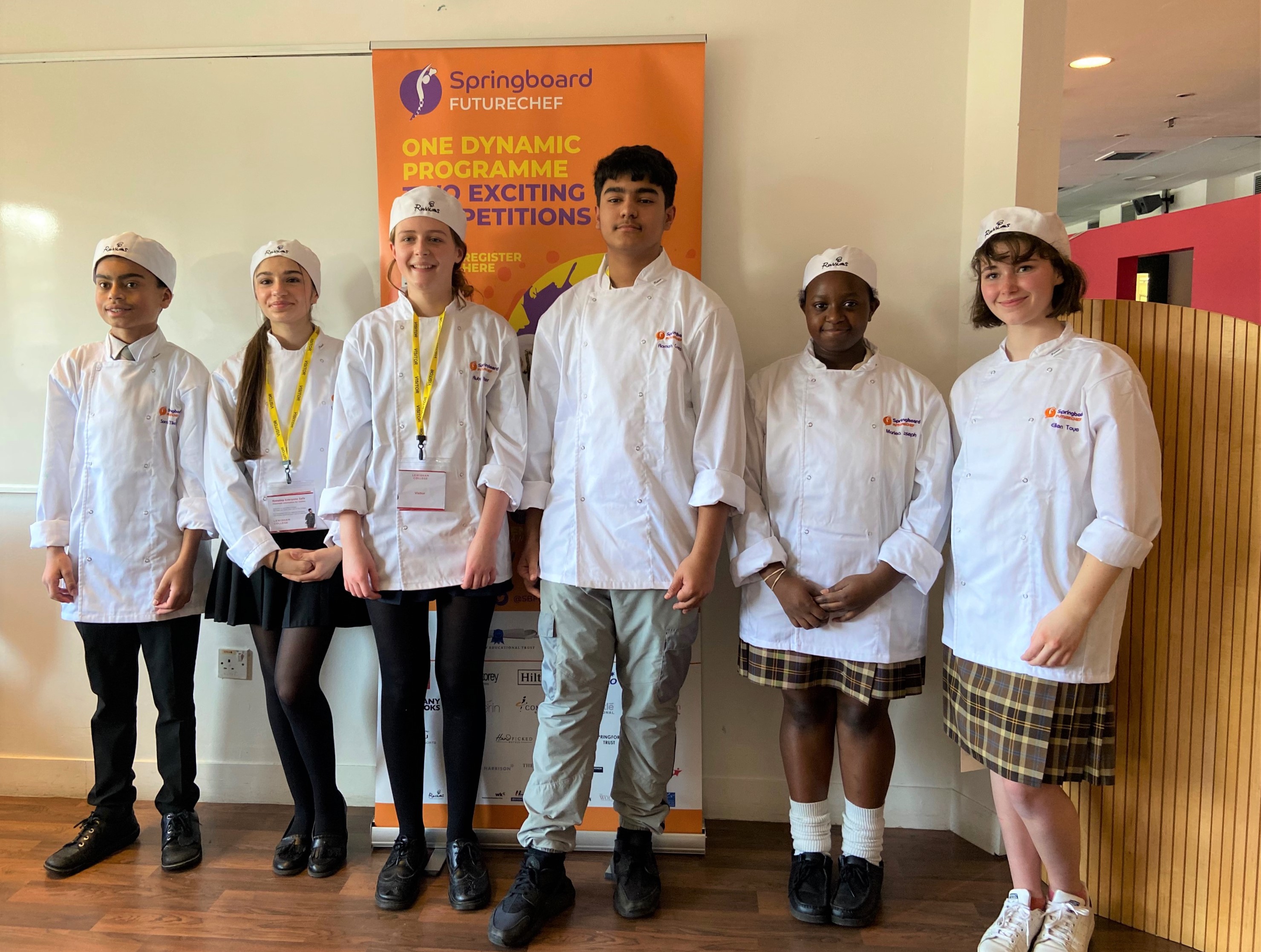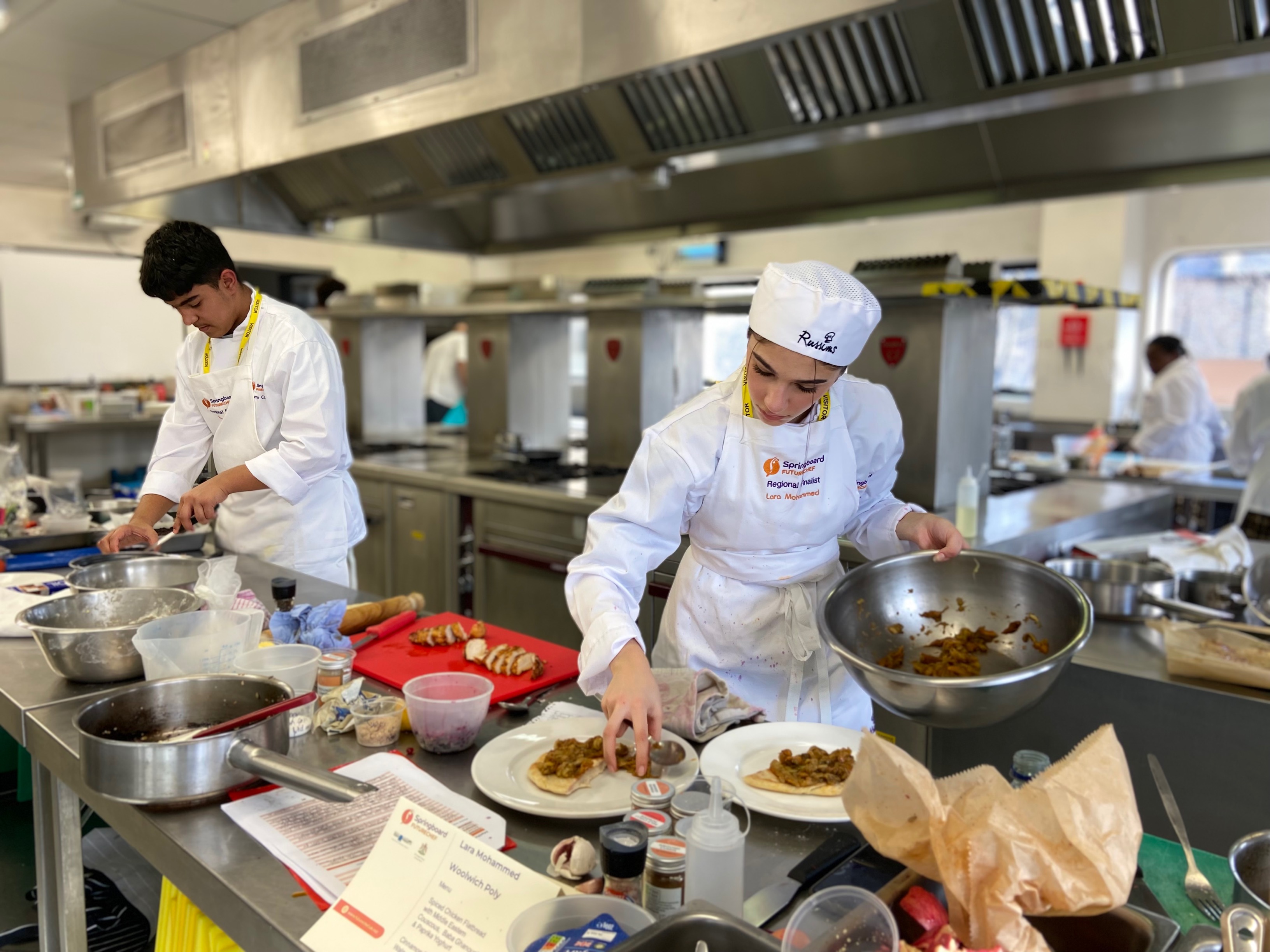 Springboard promotes the Hospitality and Tourism industry as a great place to work for the next generation, attracting talent to the industry and giving young people from disadvantaged backgrounds the skills to launch their careers.
If you have a passion for creating delicious food and want to embark on a career in catering, see our Catering and Hospitality courses here lewisham.ac.uk/catering-and-hospitality