Apprenticeships offer a different way of learning, launching you straight into the workplace and giving you a great start in your chosen career. On an apprenticeship you will not only earn a wage, you'll also gain invaluable practical skills and on-the-job training, while working towards a nationally recognised qualification.
Whether you want to be an office administrator, builder or commis chef, you'll find an apprenticeship to suit you at Lewisham College. Having matched you with an employer in your chosen sector, we work together to develop an individual training programme designed to give you the job-specific skills you need to succeed. On average, apprentices spend four days per week working alongside experienced staff in the workplace and one day per week at Lewisham College either remotely or on campus studying towards their qualification.
How to become an Apprentice
There are two ways to become an apprentice. You can either register your interest with Lewisham College or browse the current vacancies on this page linked to the National Apprenticeship Service's find an apprenticeship website to find and apply for an apprenticeship or traineeship (You will need to register to use this service).
If you are unable to apply for a vacancy, are not sure about your next steps or would like to find out more about becoming an apprentice, you can register with Lewisham College Apprenticeships service.
Once you have submitted the form you will be invited to attend a session with a member of the Apprenticeships Team who will help you to update your CV, prepare for interviews and support you to apply for vacancies with our employer partners.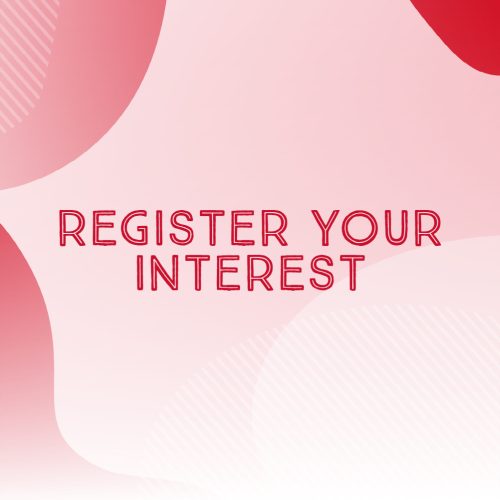 ---
Marta Weremkowicz-wlosinska
The Learning Centre is well equipped with HE book collections, and the staff in the Centre have always been very helpful and friendly.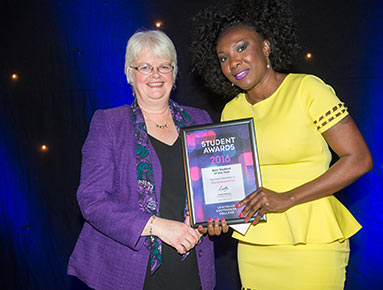 Zita Obakponovwe
Lewisham Southwark College prepared me well for university in many ways. It gave me confidence in vital skills like writing, which are really important on a degree course, and sparked my creativity.
Rhys Gennery
My apprenticeship has so far helped me along my career path. It's guided me into what I want to do in the future, and given me an insight into what I could be - or achieve - within the next five years.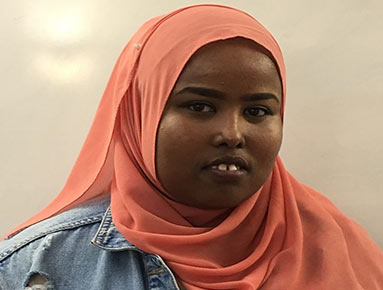 Amal Shuluh
Since I have started on the course my maths has improved a lot. On some of my tests I have even scored 100%. My teacher has been very helpful and he does everything he can to help us understand and learn in class. I am very grateful to him for all the help.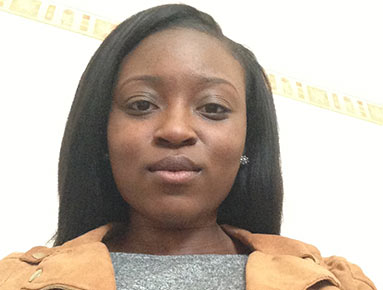 Serifat Kareem
Coming to Lewisham College gave me time to truly think about what I wanted to do as an undergraduate student, it really helped my decision to study for a Master's afterwards – particularly the 'Professional Development' module.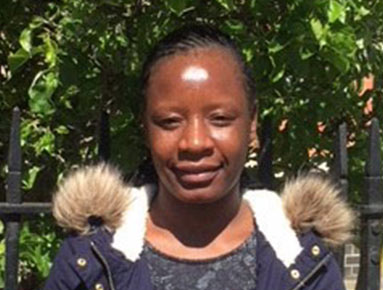 Fatoumata
She says that the Lewisham College ESOL department has given her social skills as well as language skills and has taught her how to interact with a wide variety of cultures – essential skills for her current job working in a large, busy London Hotel.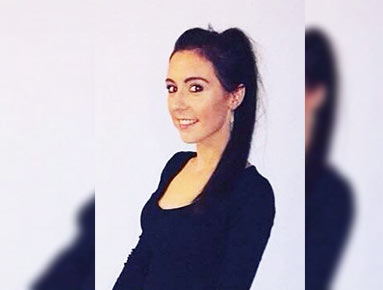 Sian Kelsey Fox
My apprenticeship helped me, by giving me the chance to learn and earn. As well as having the opportunity to work within a professional working environment: and this was beneficial as it helped me widen my vocabulary and also my knowledge of the workplace, which contributes to understanding my job role I am currently in.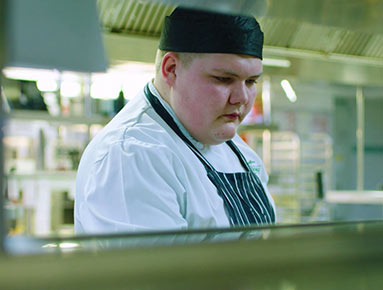 Harrison Britton
I really enjoy being able to work within a team during busy service as well as learning new practical skills. It's also great to meet with my assessor and track my progress with her. It means that I always know where I'm at in regards to my apprenticeship.
Key information
We want to get you on a course and working towards your career as soon as possible. But there are some things you need to know...