Lewisham College students have scooped great results in their GCSE exams, opening the door for further study and employment.
With many having originally failed to get their English and maths GCSEs at school, re-sitting the exams in the College environment has proved a great way of gaining these all-important qualifications. This year, many students have achieved passes in English, maths and science, which will enable them to move on to higher level courses and make them more attractive to employers across all sectors.
The students' achievements are particularly impressive because they have studied English and maths GCSE alongside the demands of their chosen vocational programme. Lewisham College offers courses across a huge range of subject areas from Catering to Construction and Early Years to Sport.
This year's GCSE exams – which are now graded 9-1 instead of the old A*-G grades – have been tougher than ever, but that hasn't stopped students at Lewisham College from achieving the high grades.
Asfa Sohail, Principal of Lewisham College, comments: "I am so proud of all our students who achieved their GCSEs. At Lewisham College we aim to make learning these subjects fun and interactive, and students often surprise themselves by enjoying their English and maths classes. These qualifications will enable our students to get that all-important first job or move on to further study and even higher education."
Fenella Coppock (pictured below) secured amazing results a 6 in Spanish, 7-7 in combined science, 7 in Psychology and 5 in Maths – she is delighted with her results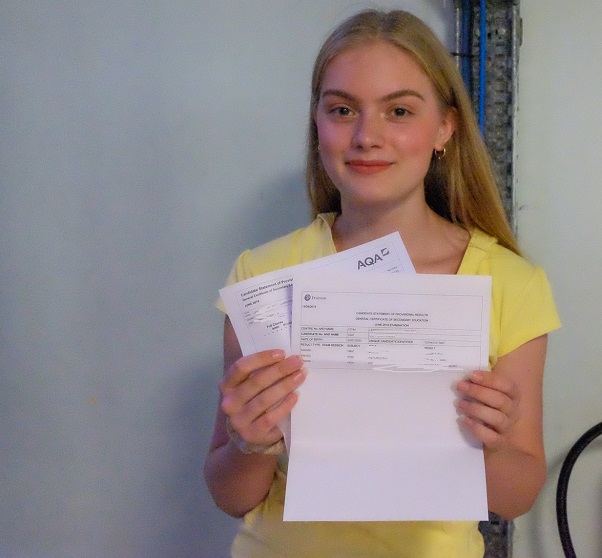 Kelly Horne, (below), is extremely pleased with a 6 in English Language which will enable her to move forward with her qualifications.