Students and staff enjoyed a visit from the local policing team today, as officers brought a wide range of leaflets, promotional items and also some hats/helmets for visitors to try on for themselves.
The aim of the exercise is to build trust in the community, by explaining the process of stop and search, offering advice on telephone and online scams as well as looking at crime statistics locally.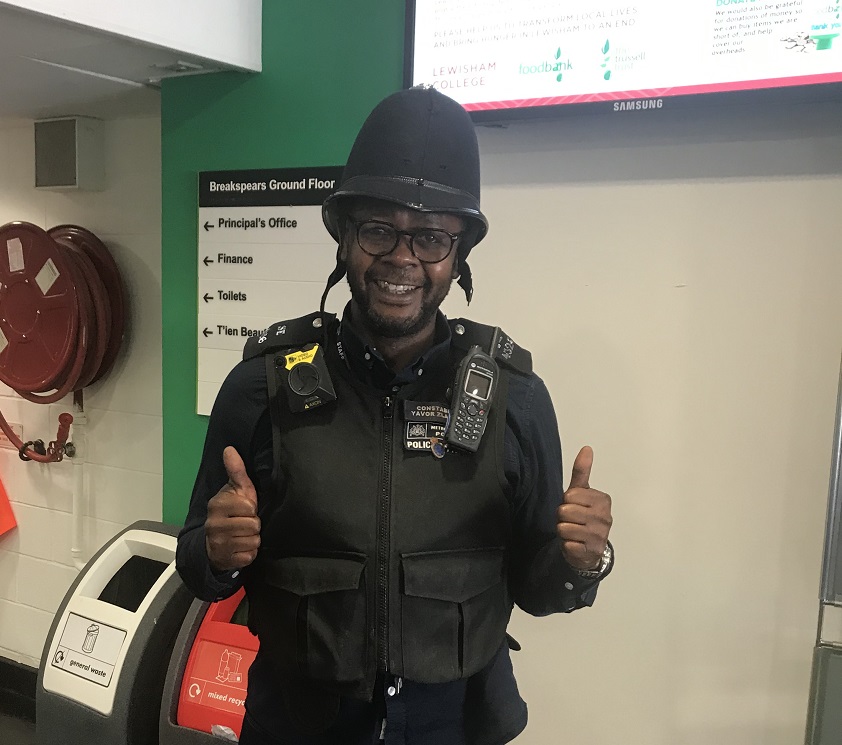 PCs Binning and Zlatev said: "We have been overwhelmed with the amount of interest today, we have had so many students coming up to talk to us about tackling crime and they've loved looking at the information we have brought, as well as trying on the helmets and protective equipment for size. We're looking forward to coming back soon."
Students will see the officers regularly over the next few weeks in a bid to extend their engagement with the younger residents they serve.