Lewisham College Hospitality Hub hosted their first Hospitality Jobs and Careers Fair as part of a recruitment campaign for the sector in the borough. Over thirty employers hosted Have a Go stands at the Fair, meeting over 400 young people and adults interested in the job vacancies they are currently advertising across Lewisham. Visitors were also able to hear more about training programmes available at the Hub, designed to help adults get back into work.
Gerard Garvey, Executive Principal at Lewisham College, said: "The Hospitality Jobs and Careers Fair has been a fantastic event and a great opportunity for people from Lewisham and the surrounding boroughs to find out about the wide range of opportunities available. Our venue is fully booked, and it is great to see so many people turned up looking to move ahead in this dynamic sector.
We were delighted to welcome dozens of employers, such as Adult Learning Lewisham, the Department for Work and Pensions, The O2, Guy's and St. Thomas' NHS Trust and Edwardian Hotels, to our Lewisham Way Campus. Fairs like these are vital for people who find it hard to find jobs and suitable training. Speaking directly with the employers is much more effective than over the phone or emails and I am sure most attendees will benefit from the new connections they have made and found out more about what they can do in the future. We hope today's fair is just the beginning of someone's exciting career in Hospitality."
The Hospitality sector is one of the largest in the world and offers an exciting career path. The employers attending the event showcased a variety of roles, including front of house, operations managers, sales, housekeeping, bar staff and many more.
Tasha Melvin attended the event from Guy's an St Thomas' NHS Trust. She said: "We have had a really great experience at the fair today. It was a great turnout with lots of people looking for roles within the NHS, which is exciting for us and them."
Sofia Jimenez-Lares hosted a stand on behalf of the Department of Work and Pensions. She said: "It is great to be involved in lively events like this. We really value talking to people face-to-face and having more in-depths conversations to be able to find out what candidates are looking for and answer their questions about our vacancies directly. We will definitely come to the next one."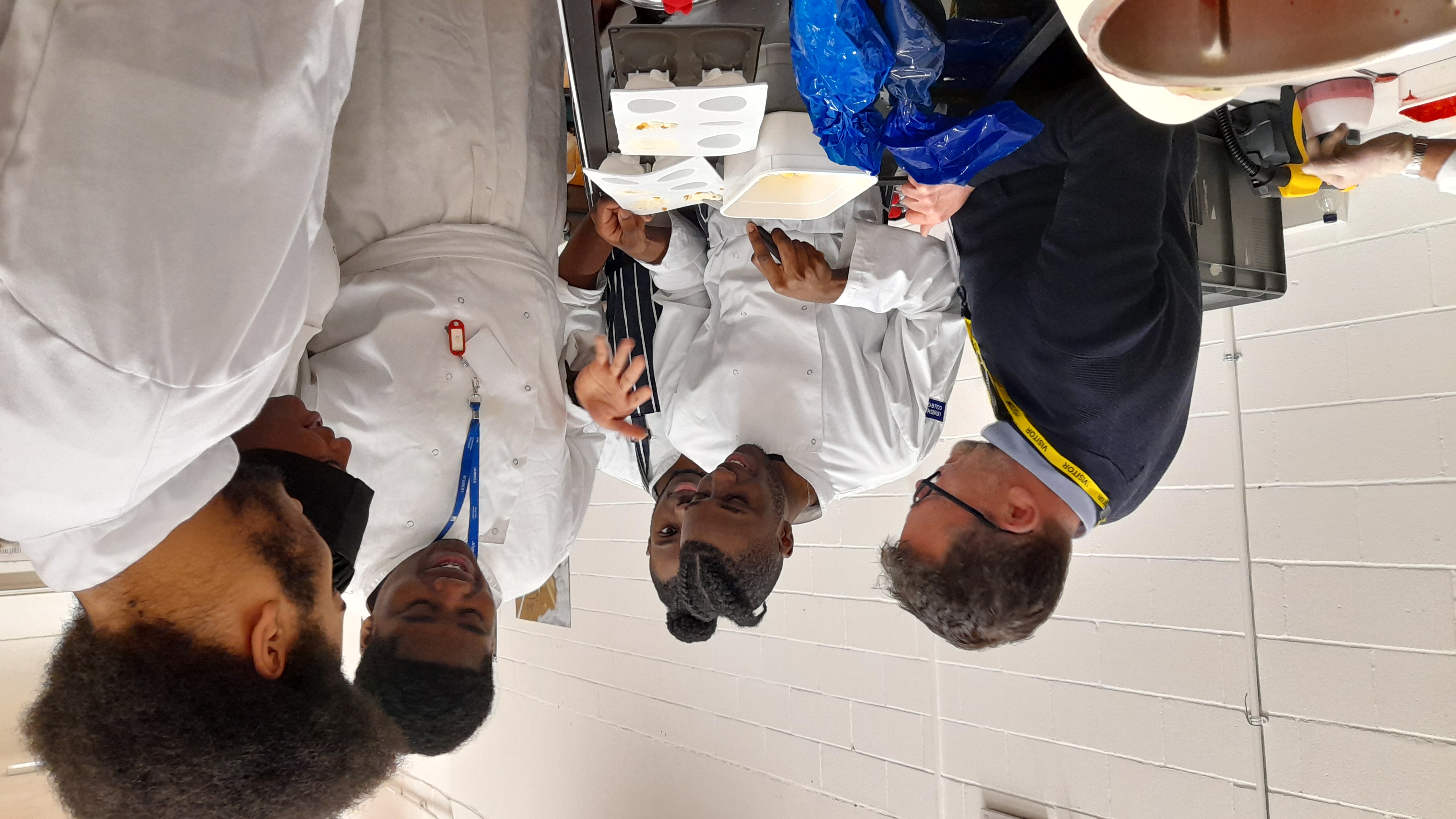 Lewisham College students also attended the Fair and gained lots of hands-on experience of producing savoury and sweet treats for the attendees.
If you would like to find out more about the Lewisham College Hospitality courses, please visit the link: Catering & Hospitality - Lewisham College.